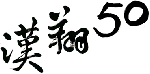 AIDC Chairman of the Board of Directors, Jung-hsin Liao was re-elected at AIDC Shareholders' Meeting


2015/6/24 
AIDC, being listed on Taiwan Stock Exchange on August 25th last year, held its first shareholders' meeting on June 23rd. Presided over by Mr. Jung-hsin Liao, the meeting acknowledged the distribution of a cash dividend in the amount of NT$0.92 NTD per share for FY 2014.

The election of board of members was held with 11 seats of directors, including; Jung-hsin Liao, Yen-nien Hsu, Feng-yuan Chien, Wan-chiao Wu, Hsu-hui Li, Ao-nan Tso, Cheng-te Yu, Tung Wan, Wei-ta Pan, Yung-hao Hsu and Huan-kuei Cheng. Later Jung-hsin Liao was elected Chairman by the Board of Directors.

AIDC announced consolidated revenue of NT$24.924 billion in FY 2014, net income after tax of NT$1.871 billion, a yearly increase of 46.7%, and; net income after tax of NT$2.06/share. The shareholders' meeting approved a cash dividend in an amount of NT$0.92/share.

For Q1 2015, AIDC had consolidated revenue of NT$5.839 billion, with an increase of 4.9% QoQ. Revenue accumulated from January to May reached NT$10.488 billion, an increase of 10.51% comparing with the same period last year.