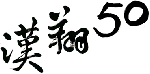 AIDC receives Prestigious Enterprise Environmental Award for its Industrial Safety and Environmental


2015/11/4 

The Aerospace Industrial Development Corporation (AIDC) has continued its yearly commitment to maintain the highest standards in the industrial safety and environmental protection for its valued employees in all of AIDC complexes. Today, its efficient operation and management on the environmental protection was recognized by the Environmental Protection Administration (EPA) of the Executive Yuan, of the R.O.C. government, by being awarded a Bronze Medal in the category of manufacturing in the ceremony of the 24th ROC Enterprise Environmental Awards, which is the most prestigious prize for environmental protection in Taiwan.

Prior to the award ceremony, ROC Vice President Den-Yih Wu greeted and honored the representatives of all winning enterprises and the model personnel of the 2015 Environmental Protection Dedicated Individuals in the ROC Presidential Office. ROC Vice President Wu recognized the long-term dedication and achievements of the enterprises and the individual winners, and expressed anticipation for their ongoing fulfillment of enterprise social responsibilities, by which working with the government towards an everlasting friendly environment. On behalf of AIDC, Chairman Liao attended the reception in the ROC Presidential Office and received recognition for AIDC's noteworthy endeavours dedicated to environmental protection.

Apart from meeting the requirements of high quality and on-time delivery, AIDC, abiding by international regulations and rules to cope with the tremendous burden of protecting the global environment resulting from heavy loads transported by all kinds of vehicles as well as extended distances traveled, AIDC's Aero Engine Factory (AEF) has a dedicated business segment of manufacturing military and civil engines and aircraft parts maintenance, and enjoys a high reputation for its engine case manufacturing, capability and technology. AIDC is highly recognized as an important partner by the world's top five engine makers -- GE, Honeywell as well as P&W of the United States, Rolls-Royce of the United Kingdom, and Snecma of France. AIDC elevates itself to be an outstanding supplier in the Asia Pacific aviation industries with excellent capabilities in such areas as; R&D, system integration, testing and manufacturing. This year, AIDC was also recognized and awarded "2014 Asia Pacific Supplier Performance Improvement Award" by Honeywell; and was given the "General Manufacturing & Fabrication Growth Excellence Award" by GE.

In recent years, AIDC promoted independent and self-disciplined management to secure not only corporate stable growth but also environmental protection. In six consecutive years, AIDC was granted many awards on enterprise energy saving, carbon reduction and environmental protection by the Kaohsiung City Government, the Ministry of Economic Affairs and the Environmental Protection Administration; a Five Star Award on Industrial Labor Safety and Health by the Council of Labor Affairs; an Excellent Health Promotion Award by the Health Promotion Administration. AEF was recently again selected as an Excellent Unit of Promoting Occupational Safety and Health by the Kaohsiung City Government. All these prove AIDC is deeply recognized for its corporate management and environmental protection domestically and internationally. AIDC will certainly continue to achieve its social civil responsibility on energy saving and carbon reduction to create a green and clean environment for our next generations and theirs yet to come.