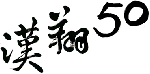 Continuing to fulfill its Corporate Social Responsibility, AIDC sponsored a disadvantaged children biking tour around Taiwan


2016/6/20 
Founded by AIDC's employees the Sino-AIDC Hundred Dollars Youngster Assistance Association sponsored several local disadvantaged children for a 9-day bicycle tour of Taiwan. The activity which has been held for the 5 consecutive years since 2011 was launched at the AIDC Training/Convention Center in Taichung on June 18th.

The original activity was prompted years ago by a question raised by a child while volunteers were tutoring his homework, "We envy those who have the opportunity to cycle around the island, why is that we can only watch it on TV and drool over it?" For that reason, the volunteers made dedicated efforts to seek for sponsorship and to raise the funds to make it happen.

What made this year's activity very special was that AIDC Chairman Anson Liao joined the team for a short ride and delivered NT$100,000 as the incentive and encouragement to the children only a few hours before departing for the airport. Senior Vice President Paul Ho also showed his full support by joining and leading the biking team all the way to Hualien then rushed back for his overseas business trip.

This year's team consisted of 36 participating riders, 20 of whom were children from senior high, junior high and elementary schools. There were two father and son teams and mother and daughter teams. The most noticeable member was Small Yi who was less than 150cm tall who had just graduated from elementary school. Comparing with him was Big Yi who was small and skinny three years ago, who had just turned into a tall and strong young man this year. They all have sad stories of their own. For this activities, the association sponsored the 7 disadvantaged children at a cost of approx. NT$18,000 each and the other 13 children at a cost of approx. NT$3000 each and with the 8 volunteers at a cost of approx. NT$5000 each. Training was performed on weekends two months prior to the actual tour with more than 650 kilometers in total.

Biking around the island is the best sport for the growth of the young people. It not only practices energy saving and environmental protection, but at the same time builds up their personality and health, and further, helps riders learn and understand about the power of life and the spirit of realizing dreams. We are touched and impressed by the children with their persistence in fighting against the scourging sun and heavy rain in the pursuit of their dreams.