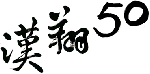 AIDC Expresses Its Strong Support of the MND's Policy of Manufacturing the Advanced Jet Trainer Domestically


2016/8/11 

Recently Leonardo, the manufacturer of the Italian M-346 Advanced Jet Trainer (AJT), hosted representatives of Taiwan's domestic news media to visit their M-346 manufacturing factories and facilities as well as airbase for the M-346 flight training. Subsequently, plentiful information was presented on the M-346 as well as other AJT competitive aircraft which in turn raised internal speculation within Taiwan to question whether the policy of domestically manufacturing an Advanced Jet Trainer would be upheld or challenged.

On August 7th, a military spokesman reiterated "the position of the Ministry of National Defense (MND) remains to autonomously sustain our national defense; therefore, manufacturing the Advanced Jet Trainer domestically is still our consistent policy."

In addition, on August 10th during AIDC's Board of Directors meeting, the Labor Directors on the Board representing AIDC employees proposed their strong support of the MND's policy of manufacturing the AJT aircraft domestically, and attained unanimous support and approval of the Directors of the Board. AIDC will regard the resolution of the Board members as its target and goal of business operations.

In order to realize the missions of "implementing autonomous national defense, strengthening national security, developing aviation industry, and promoting economic prosperity", AIDC accepts and takes on the responsibilities of guiding the domestic supply chain, and uplifting the overall industrial capacities.

Furthermore, in line with the national defense policy of building a totally indigenous trainer aircraft, and under four principles of meeting the demands, innovative design, lean productivity, and efficient management, AIDC has set up a task force in collaborations with the Chung-Shan Institute of Science and Technology, domestic Universities, the Taiwan Aerospace Industry A-Team 4.0 Alliance; and other related industries, toward accomplishing the mission of building the new generation self-made advanced jet trainer as expected.