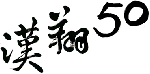 Aerospace Industrial Development Corporation (AIDC) and Magnate Technology Co., Ltd Signed an Outsourcing Contract


2016/9/2 

Today (Sept. 10th, 2016) AIDC signed an outsourcing contract with its strategic partner, Magnate Technology Co., Ltd, located in Kaohsiung City for engine parts machining processing for three main aerospace engine customers: GE, RR and Honeywell, totaling 71 items for a two to four year period.

Taiwan Legislator Ciou Jhih-Wei was invited to witness the signing ceremony, stressed that the government is extremely supportive of manufacturing aircraft domestically; the higher proportion, the better, and also hopes AIDC would lead superior aerospace companies such as the Magnate Technology Co. to achieve the national policy commitment by the new government.

AIDC Chairman Liao Rong-Xin said, the domestic aerospace industries face competitiveness challenges from merging countries such as Morocco, Mexico and Turkey, which enter the aerospace market one after another to take over market share, in addition, highly developed countries such as Germany and Spain compete for new orders; the situation demands AIDC and its outsourcing supply chain have to actively facilitate machinery automation, increase productivity and enhance efficiency in the areas of Q(quality), C(cost), D(delivery), M(management) and T(technology) to meet customers demands.

Chairman Liao also said, AIDC has a long-term and steady cooperation relationship with Magnet Technology Co. who is a significant outsourcing strategic partner and its performance was highly acknowledged by the aerospace industry; as such we are very delighted to continue to collaborate with them on civil aircraft engines as well as defense- related aircraft, and we look forward to jointly vying for more new orders in future.