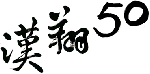 Aerospace Industry Composite Material Forum Debut Taking Global Experiences to Promote Complex Technology in Taiwan


2017/9/22 
Taiwan Aerospace Industry Composite Material Forum (Complex Material Forum) was held this morning (Sept. 22.2017) and was hosted by AIDC's Chairman Rong-Xin "Anson" Liao at the Taipei International Convention Center. The forum featured several lectures as well as opinions exchange on three core subjects: "Global Aerospace Industry Complex Development Trend," "Aerospace Industry Complex Materials Appliance", and "Aerospace Industry Complex Intelligence Machinery, Engineering and Manufacturing." Keynote speaker and distinguished guests included domestic and foreign scholars as well as representatives from Airbus, Argosy and Hexcel complex suppliers, complex process and intelligence machinery manufacturers whom shared their valuable experiences.

Vice Chairman Wu Fung-Shen of the State-owned Enterprise Commission of MOEA pointed out the aerospace industry is a typical technology-intensive, capital-intensive, labor-intensive industry with a high degree of industrial relevance and a substantial benefit to the improvement of national science, technology and economic strength. The government has always attached great of importance to the development of the aerospace industry in Taiwan. He hoped that through today's forum, in-depth discussions between government officials and research institutes will yield some fruitful results and contribute to create a competitive advantage for Taiwan composite industry.

Speaking at the ceremony, Chairman Liao said that according to JEC, the global output of composite materials in 2016 was about 82 billion U.S. dollars. It is estimated to grow by 5% annually and the total amount will reach 103 billion U.S. dollars by 2021. AIDC has been concerned about the new aircraft design and manufacturing trends of Airbus and Boeing, the two largest aircraft manufacturers in the world, are both using a lot amount of composite materials such as Airbus A350 and Boeing 787 whose fuselages are made of over 50% carbon fiber composites. This is the global trend of aerospace composite materials development, and it will also drive the development of complex-related industries.

Chairman Liao pointed out that in the fierce global competition environment, the aerospace industry must be fast, accurate, and cost competitive in product development and manufacturing. According to the recent concept published by Airbus, aircraft structures will be made by simulating bird bones, and bionic engineering will be introduced by 2025. Therefore, in view of the biological structure as well as the study of evolution, bionic design is expected in the near future, and it may also involve the aircraft manufacturing by the assistance of 3D printing, which will be a pioneering era.

AIDC's President Lin chaired the "Global Aerospace Industry Complex Development Trend" and delivered a special report on the Global Civil Aircraft Market Forecast in 20 years and Complex Materials Application. He pointed out that in order to meet requirements of corrosion resistance, light weight, simplicity, moisture resistance, fatigue resistance and other advantages, manufacturers of civil aircraft, helicopters, and fighters will widely increase the weight ratio of complex materials and will also adopt automated production processes.

President Lin stressed that AIDC's development strategy will combine aerospace intelligent machinery manufacturing to enhance production and assembly efficiency and reduce material waste. Also with the application of Industrial 4.0, Internet of Things, digital manufacturing, virtual reality integration and big data analysis will all contribute to production projects and effectively enhance competitiveness.

It was worth noting that in addition to the invaluable insights from attending world-class experts, elites and the mutual opinions exchange of participants, Paul Marks, Chairman and CEO of Argosy, was very supportive in hosting "The Appliance of Aerospace Industry Complex", President of Chung Hsing University, Xue Fu-Sheng, hosted "The Global Aerospace Industry Complex Development Trend"; and distinguished members of the Taiwan Aerospace Industry A-Team 4.0 Alliance such as President of LCY Chemical Corp., Li Mou-Wei and Lin Jian-Nan, Chairman of Formosa Plastics Corp., personally attended the forum and also recently made meaningful visits to AIDC, which obviously demonstrated their ambitions to enter the aerospace complex market.

Additional description for the development process of Taiwan composite material:

Ten years ago, AIDC began to construction of the Taiwan Advanced Complex Center (TACC), and it was arranged to exclusively accommodate Airbus's single-aisle aircraft last year, which was named TACC-19 plant. The "A-Team 4.0 Alliance" of Taiwan's Aerospace Industry, composite suppliers and leading raw material suppliers were introduced to AIDC's customers such as; Rolls-Royce and Honeywell. AIDC helped domestic raw material manufacturers to build AS-9100 quality systems, and attain NADCAP special process and to complete aerospace certifications. A-Team 4.0 Alliance will continue to assist domestic raw material suppliers and others toward becoming qualified international suppliers.