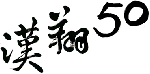 Aerospace Industry Forum Debut Co-thinking to Restructure the Industry and Create the Economy Momentum


2017/12/5 
The annual aerospace industry event, "2017 Taiwan Aerospace Industry and Policy Forum"also known as the Aerospace Industry Forum took place today (Dec. 5, 2017) at the Howard Civil Service International House in Taipei for a two-day forum. The invited guest speakers included; Taiwan's Vice President Cheng Jian-Ren, National Policy Adviser Ho Mei-Yue, the Minister of National Defense Feng Shi-Kuan and the Vice Chairman of State-owned Enterprise Commission of MOEA Wu Feng-Sheng. Both aerospace and related industries can profoundly recognize the government's firm determination and policy support. International Aerospace giants attending the forum, included the former President of Mitsubishi Aircraft Corporation, the Director of Boeing Asia Supplier Management Justin Franke, the Director of BAE International Industrial Cooperation Management Mark Sadel, Electroimpact Vice President John Hartmann, and Airbus Vice President Frédéric Pochet-Reynes, with each having either delivered forum speeches or discussions.
The discussion topics for this year's aerospace industry forum were "Review and Prospect of Global Aerospace Industry Development", "The Effect and Future Trend of Aerospace Industry Intelligence Manufacturing", "Opportunities in Taiwan's Aerospace Manufacturing and Maintenance Industry"and "Planning and Implementation of National Development Strategy for Military Aircraft Manufacturing Autonomy." All the participants, including domestic and foreign experts, scholars as well as aerospace industry predecessors took the forum as an opportunity to study and to ascertain the optimum chance for the transformation of Taiwan's aerospace industry to trigger economic momentum. In addition, AIDC took this opportunity to host its annual Supply Chain Conference as well as conduct contract ceremonies with certain suppliers participating on the Advanced Jet Trainer program.
Chairman of AIDC and also Chairman of the Aerospace Industry Association, Rong-Xin "Anson"Liao and President of AIDC N. J. Lin mentioned the latest forecast released by Boeing for aircraft with a capacity of more than 30 seats and Airbus for aircraft with a capacity of more than 100 seats, they are looking forward to the demand from the global civil airliner market will be 41030 and 34899 aircraft respectively in the next 20 years from (2017-2036). The forecast for the overall new single-aisle aircraft demand is still strong, accounting for overall sales about 70% while wide-body aircraft accounts for about 20%, which totals to 5.3 to 6.1 trillion U.S. dollars.
Chairman Liao further said that all major civil aircraft companies announced reserve orders (backlog) still need from seven to eight years to complete deliveries. Recently, Boeing and Airbus announced they received 265 and 430 large orders respectively will dominate market growth energy. In the highly competitive global aerospace market, the requirements for quality, efficiency and cost savings will be higher and more stringent. The full demonstration of opportunities and challenges must be actively pursued and cautiously confronted.
President Lin added the use of composite materials is the trend of the aviation industry, 90% of rotorcraft parts is made of composites while more than half of fixed-wing aircraft parts are using it. In order to reduce costs as well as to meet the demand of high output, using automated production will also be an inevitable solution to improve the overall industrial productivity. He cited 50% of composite materials used in the B787 which was launched in 2009, and up to 53% composite materials are used in the A350 which was launched in 2013. In the future, aircraft structure and engines will have the increasingly higher proportion of composite materials.
Chairman Liao stressed that currently there are three most important tasks for the aerospace industry in Taiwan in addition to continuing to expand its scale and enhancing its personnel technology. Firstly, Achieve national defense autonomy to make military aircraft domestically; and the development of Advanced Jet Trainer self-research and self-made. Secondly, take advantage of intelligence manufacturing to strengthen quality, efficiency and reduction of costs. Finally, actively integrate Taiwan's domestic supply chain and ready it to battle for the International Cup.
Chairman Liao also informed the attendees that AIDC would hold a contract signing ceremony on the occasion of hosting the Aerospace Industry Forum with 48 domestic suppliers participating on the Advanced Jet Trainer Project, and by developing the project AIDC would also be cultivating Taiwan's aerospace talents, strengthen the industrial chain and also lay the foundation for the future primary trainers as well as the next generation fighters.