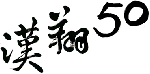 Taiwan's Aerospace Industrial Development Corporation and Lockheed Martin Sign Strategic Relationship Agreement


2012/7/12 


Aerospace Industrial Development Corporation (AIDC) and Lockheed Martin signed a memorandum of understanding on July 11th 2012 at the Farnborough Airshow to expand their strategic relationship and to jointly explore opportunities for the Taiwan F-16 A/B Retrofit Program. The MOU with Lockheed Martin defines potential areas of collaboration on F-16 retrofit modifications, F-16 component parts manufacture and other potential offset projects.

"We are confident this collaboration effort will position both of our companies to better support our Taiwan customer," said Roderick McLean, Vice President of F-16 at Lockheed Martin.

Citing comments from Butch Hsu, President of AIDC, "As a leading company in the Taiwan aerospace industry, AIDC is determined to work with Lockheed Martin to provide a best value solution and to meet the Taiwan Air Force requirements on turn-around time, on-time-delivery, zero defects, and cost-effective support. We believe that the collaboration we have outlined in the MOU will strengthen our competitive position and will build upon our mutual strengths. AIDC is also seeking Taiwan Ministry of Economic Affairs' support in order to jointly pursue the establishment of a world class Maintenance Repair and Overhaul center with Lockheed Martin for the F-16 program in Taiwan."

AIDC funded in 1969, is the leading company in the Taiwan Aerospace industry, with a complete capability for design, development, operation and logistic support of aircraft and systems. Major partners include 19 international aerospace companies in seven countries.

Lockheed Martin is one of AIDC's most important partners, with a long and cooperative relationship in developing the Taiwan's Indigenous Defensive Fighter.