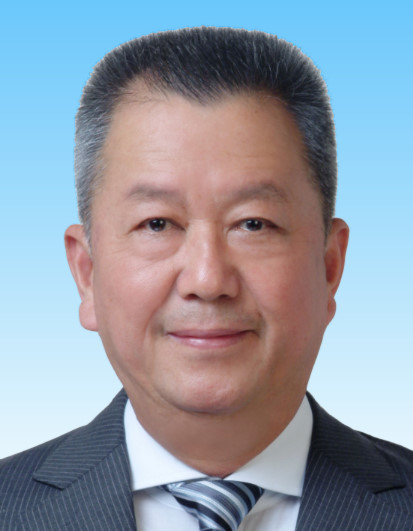 The Aerospace Industrial Development Corporation (AIDC), which was officially privatized on August 21, 2014 and was listed on Taiwan's public stock market on August 25, comes with a long history in its evolution. Formerly known as the Aero Industry Development Center, it was founded in 1969 under the authority of the ROC Air Force, and was later transferred to become part of the Chung-Shan Institute of Science and Technology (CSIST) in 1983. It retained its role as a military aircraft R&D base until transitioning into a commercial business entity in 1996 under the authority of the Ministry of Economic Affairs.
While the nation's self-reliant defensive capability continues to be its core responsibility, AIDC's transition roadmap has guided a broader way for its business operation in defensive projects, commercial aviation, as well as aerospace technology applications alike. With years of dedication and building of expertise, AIDC has proved its ability to contribute and win recognition from the ROC Ministry of National Defense and the international aviation community.

Innovation and Management Upgrade

AIDC's outstanding accomplishments in the military aviation include; R&D, system integration, large scale project management, production, assembly, testing, and logistic support. They served as the foundation for in its early pursuit in the global aerospace market. Military wise, AIDC continues to provide services for the IDF upgrade and the maintenance requirements on a wide variety of weapons platforms. Civil aviation wise, AIDC successfully took part in the global aviation market by extending its military aviation know-how to comply with the vigorous civil aviation disciplines for aerostructures and aero engines which has considerably increased AIDC's business volume in the last decade.
However, the competition in the international arena is becoming severe upon the awakening of the civil aviation industry. AIDC, on a decisive moment between the increasing market demand and the scope of sufficient capacity expansion, must stay innovative in terms of organization, culture, HR, and corporate management to revitalize its strengths for future growth.
In organization, AIDC used to be mission oriented when it was a military entity. Now it has gradually changed its mind-set to a product, business, and customer oriented operation. AIDC's philosophy is Accountability, Innovation, Dedication, and Customer Orientation, by which AIDC shapes itself to be a learning organization and an enterprise with accountability as its core values.
In Human Resources, opportunities are available for AIDC employees to be trained for proficiency and multi-ability. Manpower is no longer considered cost, but also an asset. It's essential that our employees are working in a friendly and inspiring environment with a strong bond that holds everyone's talents and intelligence together to make AIDC productive as a valuable long-lasting operation.

Returning the Trust and Favor We Took From the Society

Along the quest for our company growth, AIDC does not neglect its social responsibilities.  Our effort can be seen in Management and Economics, Environmental Protection, and Social Care.
In Management and Economics, AIDC complies with the Company Act, the Securities and Exchange Act, and relevant government regulations.  With AIDC's well-established corporate managing framework and its audit system, we continue to brace company operation in the faith that a self-disciplined, responsible, and well-functioned board of directors is fundamental to effective and efficient corporate operations.
With Environmental Protection, internally we have established an environmental managing system; we undertake green procurement to reduce our carbon footprint and possible environmental impact that may occur due to acquisition activities; we develop green products, such as the biogas micro-turbine generators which efficiently reduces methane emission for cattle farms.
Externally, we apply our flight engineering technologies in the execution of the DOTSTAR (Dropwindsonde Observation for Typhoon Surveillance near the TAiwan Region) and the SoWMEX (Southwest Monsoon Experiment) projects in support of the government's policy of "Prevent instead of Rescue; Avoid instead of Prevent".  These projects are aimed to prepare the nation for better prevention and relief against natural disasters so as to reduce casualty and loss of property.
In social care, AIDC complies with the regulations of the Labor Standards Act and the Act of Gender Equality in Employment, where the employee's right and career planning are respected; annual physical check is provided; and the employee counseling service is established to help our employees remain balanced in their body and mind and between their career and family as a whole.
In addition, AIDC's social care extends to the disadvantaged school children of the neighboring communities.  We also provide medical charter flight service for domestic, off-shore islands, and international air routes, which enables patients to be transferred to destinations where needed medical care is accessible.

Expand the Supply Chain; Bridge Taiwan with the International Community

After years of dedication, AIDC has organized over 110 qualified domestic suppliers into two synergistic systems which respectively focus on the aerostructures and the aero engines production. In addition to receiving contracts from AIDC, these suppliers work with AIDC as a team in terms of work sharing and strategic synergy quotations to successfully compete for international contracts.  In tandem, the suppliers elevate their technologies, management, quality systems and certification requirements to international aero industry standards.  This cooperation platform directly and indirectly boosts the overall industry development and increase the general value of the domestic aerospace industry.
To this date, AIDC continues to secure its core capability in national defense and steadily develop its military businesses.  We ride the current wave of global supply chain reorganization by expanding our domestic aero industry supply chain with anticipated growth in the civil aircraft, aero engine, aero related technologies application, and engineering services.
While the realization of self-sustaining national defense; enhancement of national security; development of aero industry; and prosperity of national economy used to be AIDC's guideline for managing and operation when it was under the consecutive supervision of the Ministry of National Defense and the Ministry of Economic Affairs, the guideline still applies to AIDC today.
Bearing the guideline in mind, AIDC will remain integrated with the international aero industry community and innovative in the development of global business while we strive for creation of profits for the shareholders.  Our roadmap is to develop into a conglomerate organization, help to expand the output value of the nation's aerospace business, and become the world's first rate aerospace and technology service enterprise.
Chairman

Hu, Kai-Hung