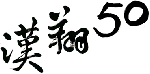 AIDC Signed Global 7000 and Global 8000 Main Landing Gear Door (MLGD) Contract with Triumph Aerostructures -Vought Aircraft Division (TA-VAD)


2013/6/21 
Aerospace Industrial Development Corporation (AIDC), the largest aircraft maker in Taiwan, has been awarded a new contract by Triumph Aerostructures-Vought Aircraft Division (TA-VAD) to build the Main Landing Gear Door (MLGD) for Bombardier's* Global 7000* and Global 8000* business jets. This agreement was signed by AIDC Senior Vice President Mr. George Fung during a signing ceremony held on June 20, 2013 at the Paris Airshow.
The Global 7000 and Global 8000 aircraft are new generation business jets. Entry-into-service is scheduled for 2016 and 2017 respectively. TA-VAD selected AIDC after over six months of evaluation, recognizing AIDC as a reliable and high quality supplier.

Chairman Jason Liu of AIDC, commented that AIDC is proud to have received this contract and anticipates that the parts made by AIDC will contribute to the ultimate success of the Global 7000 and Global 8000 aircraft program. Mr. Liu further expressed AIDC's hope to extend cooperation with Triumph Group to boost the continuing development of Taiwan's aerospace industry.