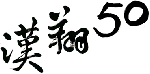 AIDC Spotlights the Aerospace Processing Hall in Taichung Manufacturing Technology and Facility Show


2015/6/26 

"Taichung Plastics and Rubber Industry & Manufacturing Technology and Facility Show 2015" was held by the Economic Daily News from June 25 to June 29, 2015 at the Greater Taichung International Expo Center. For a greater understanding of AIDC's endeavors on promoting Taiwan's domestic aerospace industry, AIDC made its debut in the show and exhibited a real TFE1042 engine, engine components, and scale models of both military and civilian aircraft.

There were two highlight areas in the exhibition show, namely "Aerospace Processing Hall" and "Plastics & Rubber Machinery Area". The "Aerospace Processing Hall" featured three themes; (1) Image presentation: Display of aerospace components and the latest processing technology and resolutions for application, (2) Aerospace Processing equipment: Display of advanced processing equipment developed by domestic manufacturers; and (3) Industry, Academic and Business consultant: Stands relating to academic institutions and business consulting were set up to facilitate industry-academic exchanges and consulting.

AIDC along with the Industrial Technology Research Institute (ITRI) presented a scale model of an upgraded Indigenous Defense Fighter (IDF), a real TFE1042 turbofan engine, case components for commercial engines and sample aircraft components.

The display of aerospace processing products by AIDC spotlighted the Aerospace Processing Hall and featured real TFE1042 turbofan engine, which had been shown in Taipei Air Show and this time made its debut at the AIDC Headquarters Taichung exhibition show and was a main attraction at the show. Because the engine was partly covered by transparent shields the inner components; Fan Module, Compressor Module, Combustor Module, High Pressure Turbine Module, Low Pressure Turbine Module to Afterburner Module could be seen clearly. AIDC's exhibition was accompanied with explanation by professionals, allowing the interested manufacturers and the public to come into close contact with the displays of both the model of the IDF fighter and the TFE1042 engine, which were clearly the popular highlights of the Aerospace Processing Hall.

Sr. Vice President & Corporate Spokesman N.J. Lin attended the exhibition show and expressed that AIDC is an aircraft maker depending on a variety of technically advanced machinery, equipment and manufacturing processing technology to manufacture sophisticated products. Foreseeing a prosperous future in the global aerospace industry, and a persistent cost efficiency demand from Boeing, Airbus, and other customers, AIDC wishes a localization of manufacturing to achieve the best results. The precision machinery industry and manufacturing processing industry in the Greater Taichung area are well-known worldwide, besides great performance in the automotive industry, are also anticipating an optimistic output of the future aerospace industry. According to an official statistics, there will be a demand of approximate 38000 new aircraft valued at an estimated amount of 5 trillion U.S. dollars in 20 years. The big business opportunity awaits manufacturers in Taiwan. Therefore AIDC will certainly strive to secure the opportunity and work with the local manufacturers of the Greater Taichung area to meet these new challenges together towards a prosperous future that we may together achieve a successful localization of industries.

The main purpose of AIDC participating in the exhibition show was, through this platform, to increase contacts and exchange of relevant industries to enlarge the cooperative industrial chain among manufacturers within the domestic aerospace industry, general processing industry and peripherals, and to promote the capacity and competitiveness of domestic aerospace industry and precise machinery industry toward a mutual beneficial business, and to facilitate the development of the domestic aerospace processing industry as a qualified member to participate in the supply chain of the international aerospace industry.

The "Aerospace Processing Hall" in the show presented a full processing chain through comprehensive integration of relevant industries from upstream to downstream manufacturers and peripherals, displaying aerospace components and the latest processing technology. In addition to AIDC and ITRI, there were domestic heavyweight tool machinery manufacturers exhibiting in the show, such as Yeong Chin Machinery, Goodway CNC, Gentiger Machinery Industrial Co., Shenq Fang Yuan Technology Co., HIWIN Technologies Corp., to name just a few.

There were about 300 manufacturers participating in the event altogether. It was the largest plastics and rubber industry & manufacturing technology and facility show in central Taiwan, and was seen as a significant achievement by integrating the relevant industries of central Taiwan for a consolidated and united purpose.