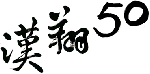 AIDC Microturbine Generator won world's First Success in its Application to Palm Milling Biogas Power Generation


2016/2/23 
Chairman Anson Liao paid a 5-day visit to Malaysia and Indonesia after his participation to the 2016 Singapore Airshow. The purpose of the visit is to promote the energy business and to make an on-site visit to the operation of the biogas generators AIDC implemented for Kilang Kelapa Sawit Lekir Sdn. Bhd. (KKSL) in Malaysia.

In addition to its core aerospace business, AIDC also focuses its effort on the promotion of green energy as its main derivative business. AIDC has won reputation through several successful green power plants and biogas generator establishments in Taiwan. In Malaysia, AIDC further proved its capability in overcoming challenges such as environmental conditions; governmental regulations; and the high heat of local weather before successfully implemented the biogas generator systems. There were 2 sets of the system being tested and accepted by KKSL in late January of 2016, which has marked the milestone of the world's first case of applying the microturbine in a palm milling effluent power plant and, at the same time, the power plant is capable of selling electricity for profit.

Chairman Anson Liao visited KKSL on February 22, 2016 and was hosted by KKSL CEO Mr. Goh Ah Peng. Mr. Goh expressed appreciation to AIDC for its dedication and full support demonstrated through out the process of the biogas generator establishment. KKSL was very pleased that the system successfully operated on schedule. Based on this successful experience, KKSL will continue to invest on the third set of generator establishment.

Chairman Liao believes the success of KKSL case has turned a new page of POME biogas energy application in the palm oil industry in the Southeast Asia. As a company committed to the global citizen's responsibility, the effort will contribute to the environmental protection and positively help ease the global warming at certain extent.

AIDC and KKSL signed a contract for 2 sets of 1000 MW Micro Turbine Biogas Generator system along with a 9-year maintenance contract. AIDC is to provide biogas generator facilities, engineering, installation, commissioning, on-site acceptance test, and logistics support.

Palm oil production is a large industry in Malaysia only second to the petroleum industry. There was no particular regulation in the past concerning the biogas created by the waste effluent in the palm oil production process. However, a few years ago, the Malaysian Government had announced that by year 2017 every palm milling factory must be able to recycle the biogas it generated, and it opened up the biogas generator business opportunity for AIDC.