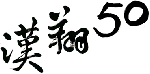 Caring for Township Education, AIDC Chairman Leads Flight Test Team to visit Taitung's Remote Schools


2016/3/22 
Caring for Township Education, AIDC Chairman Leads Flight Test Team to visit Taitung's Remote Schools

Aerospace Industrial Development Corporation (AIDC), apart from actively promoting "A-Team 4.0" to uplift Taiwan's aerospace and related industries towards globalization, also endeavors to promote aviation education which AIDC considers essential in order to assure the continuance of Taiwan's aerospace development.
In 2015, AIDC along with General Electric (GE), the international giant player in aircraft turbine engine industry, jointly held an aviation camp activity for children from the Taiwan Fund for Children and Families (TFCF). The event proved itself successful with heart-felt enthusiastic response from the children. Following the reception and success of such activity, AIDC Chairman Anson Liao led a delegation of 7 members consisting of mostly flight test specialists to visit Taitung's three township elementary schools – Guangming, Lyudao and Gongguan on March 21 and 22 to introduce aviation and the aviation industry to school children in remote areas of Taitung.
With the intent of reaching children of remote townships on Lyudao (Green Island) by plane on a two day trip, the team's travel while en route to Green Island was interrupted by extremely bad weather and the delegation was forced to fly back to the Taitung Airport. However, given Chairman Liao's and the team's determination to reach distant school children located on Green Island, the delegation elected to travel by boat and eventually reached their destination and was able to meet with the children to introduce them to aviation and the aviation industry.
Under the subject of "Dreams of Flying", Chairman Liao shared his life experiences through a film on aircraft evolution, and captured the children's attention with exciting stories of flying airplanes by veteran IDF chief test pilot K.M. Wu. Through the continuance of such activities, it is AIDC's intent to inspire and motivate children's interest to learn more of aviation and its technologies, and in doing so to cultivate future talents to assure continued development of both Taiwan's aviation industry and aviation technology. AIDC also provided the children with informative books to help broaden their visions of future life and to fulfill the objective of caring for children's education in remote townships.
Chairman Liao further extended his invitation to the three elementary schools for arranging their sixth-class students to visit AIDC this coming month of May for a two-day, one-night stay to conduct an aviation trip with "dreams of a promising future". Through these activities, AIDC intends to sow the seeds of hope for a better future of Taiwan's aviation industry, and to fulfill its corporate social responsibilities as well.