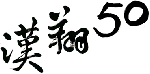 Taiwan Aerospace Industry A-Team 4.0 held Symposium on Intelligent Machinery with Cooperative Approach in Gang-Shan Factory


2016/9/23 
Taiwan Aerospace Industry A-Team 4.0 today held a symposium on intelligent machinery cooperative approach at AIDC's Aircraft Engine Factory located at Gang-Shan Complex in southern Taiwan. Many domestic manufacturers of intelligent mechanical equipment were invited to further understand the parts manufacturing process. The medium and long-term goals will be the study of various aircraft parts based on win-win cooperative approach, and also to start the machinery research and development according to the individual company specialty, in tandem, to solicit the support from relevant government agencies to create a domestic aerospace intelligent mechanical equipment R&D center.

The symposium featured topics on: "AIDC and Intelligent Machinery Equipment Company Cooperative Approach", "Engine Processing Equipment Demand", and others. The follow-on survey will be conducted to evaluate corporations' capacity; qualified companies will be given priority to sign the Memorandum of Cooperation with AIDC to jointly develop the high-performance aerospace intelligent machinery. Additionally, both parties will mutually cooperate in developing the terms of cooperation as well as developing performance standards according to parts' complexity, and also jointly conduct the second phase screening mechanism. In the meeting, to assure participants clearly understood the requirements, AIDC presented characteristics of engine case processing, basic specification of turning and milling multi-task machines, and hanger processing.

AIDC Chairman Liao Rong-Xin said, A-Team 4.0 aims at competitiveness enhancement and intelligent machinery automation through the integration of aerospace supply chains on capacity, material, machinery equipment as well as logistic, and work in cooperation with a due division of labor and strengths. The machinery manufacturers are supply chain target partners and their development directions include conducting lean reform to deepen strengths to reach aerospace standards, and on the other hand, to improve general machinery by upgrading precision, reliability; and actively develop customization and equipment specialization, for example, the aerospace composite intelligent equipment.