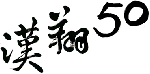 AIDC Receives Good News from Japan Aerospace 2016。 Selected by FHI as the Supplier for Boeing 737 MAX


2016/10/12 

Japan Aerospace 2016 was held today (Oct. 12) in Tokyo and surely, the leading aerospace manufacturer in Taiwan, the Aerospace Industry Development Corporation (AIDC), would not be absent at this exhibition. It was successfully selected by Fuji Heavy Industries (FHI), the main Japanese partner of the Boeing 737 MAX, to be a new partner for supplying the composite elevator. The contract ceremony was also held today by the two parties' representatives: FHI President, Hisashi Nagano, Vice President, Yasuhiro Hamanaka, AIDC Chairman Liao Rong-Xin, Vice President, N.J. Lin and other AIDC delegates

In Japan Aerospace 2016, there were four categories of products in AIDC's displays, including composite components of commercial aircraft, composite components of nacelle and engine, engine components and renewable energy. To attract the attention of Japanese customers and the public, AIDC effectively showcased the MRJ composite components developed by the Mitsubishi Aircraft Corporation. In addition, a series of engine-related parts were also demonstrated at the exhibition and successfully drawing much attention and interests of visitors.

AIDC Chairman Liao Rong-Xin said, AIDC had placed significant effort in the areas of investment, expansion and upgrade in its aerospace composite technology for a long time, and it's an honor to be selected as the supplier of FHI for Boeing 737 MAX. They will work closely and collaborate jointly with FHI to comply with the contract and meet requirements. By participating in the program, AIDC will make one more stride in its composite manufacturing capacity; meanwhile, their strengths of combining with domestic supply chain will upgrade Taiwan's aerospace industry competitiveness.

Boeing 737 MAX series are Boeing's best-selling new single-aisle airplanes, and have acquired orders of 3,278 aircraft so far from airlines worldwide. The 737 MAX incorporates the latest technology CFM International LEAP-1B engines of which engine cases are manufactured by AIDC. The first aircraft is scheduled to be delivered to the customer in the first half of 2017.

During the exhibition, AIDC arranged 37 business appointments with 25 companies worldwide to exchange view points, and established the bridge of the communication between parties' top management and also enhanced the friendship to facilitate business cooperation and strengthen global supply chains.