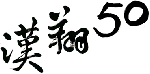 AIDC Presented First "Taiwan i Sport Enterprise Certification" Award by Taiwan's Vice President Chen Chien-Jen


2016/10/12 

The Sports Administration of the Ministry of Education held the first "Taiwan i Sport" Ceremony at the Howard Civil Service International House on Oct. 12 during which Taiwan's Vice President Chen Chien-Jen presented the distinguished "Taiwan i Sport Enterprise Certification" Award to 50 enterprises, including AIDC.

AIDC President Shiah Kang received the award on behalf of AIDC. Mr. Shiah expressed that AIDC's health policy promotes work place safety and health and provides a pleasant and friendly work place environment as the solid foundation to support AIDC's steady growth. AIDC will continue to work with the government, industries and academia in order to enhance health and welfare of employees as well as the productivity of the company, and eventually achieve the objectives of reducing social health care cost and raise the level of prosperity to the people.

The 50 enterprises were selected through a rigorous review process conducted by experts and scholars in the field and were awarded by the Sports Administration. AIDC is dedicated to improving employees' physical fitness and mental health, holding health promoting activities and encouraging employees to participate in various sport activities. It is worth mentioning the record holder for Taiwan's 100K cross country race Mr. Liu Chi-yun is an AIDC employee. He has won the race many times and succeeded in keeping the champion trophy in Taiwan. He is a long-time member as well as respected coach of AIDC Running Club.