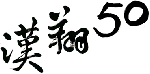 AIDC Signs Strategic Cooperation MoU with 14 Intelligent Machinery Makers for Aviation-Grade Intelligent Machinery and Equipment


2017/1/19 
The Aerospace Industrial Development Corporation (AIDC) signed a Memorandum of Understanding on strategic cooperation with 14 Taiwanese smart machinery manufacturers which was witnessed by Taichung Deputy Mayor Zhang Guang-yao in a signing ceremony held in the Taichung City Hall on January 19, 2017.

The MOU signing ceremony represented the first strategic collaboration of its kind between two of Taiwan's significant industries; Aerospace and Smart Machinery. With their respective industrial specialties, the two sectors will work together on Research & Development of aerospace grade intelligent machinery and equipment toward the manufacturing of; aircraft structures, aircraft structural metal parts, aircraft structural composite components and/or aircraft turbine engine parts.

Taiwan's Intelligent Machinery and Aerospace Industries are all state-level, large-scale industrial projects planned by the government for the transformation of Taiwan's economy and industrial structure. Both industries also focus on precision and smart production, echoing the five major innovation projects of R.O.C's President Tsai. Through years of manufacturing experience in smart machinery and equipment manufacturing, together with the aerospace industry's processing experience of AIDC, the two major industries plan to jointly enter the international aerospace industry supply chain and will strive for international orders to increase Taiwan's aerospace production value.

AIDC Chairman Anson Liao pointed out that although Taiwan's aerospace industry is currently facing the tough challenge of fierce competiveness from Europe, the United States and emerging countries, according to the forecast of Airbus, it is estimated there will be 10,000 new aircraft demanded within the next 10 years. The trend of reaching this scale, while comparing with the same scale resulted from the past 42 years, means strong demands and opportunities for the aerospace industry in the future.

He also made a metaphoric comparison by saying that as firewood is to furnaces for heating, so the business of civil aircraft and trainer aircraft is to the intelligent machinery industry. He further emphasized the importance of talent, training ground as firewood for the smart machinery segment. By integrating the A-Team 4.0 cross sector alliance, AIDC has successfully created such a training ground for its valued Taiwan supply chain members and continues to provide them with business opportunities.

Last year AIDC commenced production at Case Line 3 (ECMC), of which 90% machines and equipment were procured from domestic intelligent machinery manufacturers. Through this Case Line combined with other initiatives AIDC is adhering to the government policy on national defense on domestically manufactured aircraft and offered the machinery sector another training ground for developing their machinery business. It is believed that our domestic intelligent machinery industry will not only shine in Taiwan but will also shine in the world.

Taiwan's State-owned Enterprise Commission Vice Chairman Fong-sheng Wu said in his speech at the MOU signing ceremony that Taichung City is an important city clustered with various manufacturing industries, precision machinery and aerospace component manufacturing. By integrating smart machinery with the national defense industry so that the local smart machinery will be developed and produced by domestic manufacturers; production being made and used domestically, so that production costs can be effectively reduced and business opportunities towards international markets can be expected.

The link between machines to make production more efficient will be a big challenge facing the industrial alliance in the future development. Vice Chairman Wu called for the members of the MOU to set their minds to brace for the challenges and to infuse budgets into the necessary research and development to make the alliance a success. He further stressed that three years ago, AIDC was transformed from a state-own enterprise into a privatized listed company to be close to the market and in close connection with the related industries and worked closely together to create and promote both profit and performance, which was also the principal purpose for the State-owned Enterprise Commission to privatize AIDC.

Deputy Mayor Zhang Guang-yao said that Taichung is not only an important location for the machinery and aerospace industries, but also the region for promoting the intelligent machinery and national defense aviation in the government's "Five plus Two" innovative industries policy. While the aerospace sectors are categorized as users; the machinery industries are equipment-providers. Since the machinery industry technologies are seen as mature, the sectors have the ability to cooperate with the aerospace industries.
After today's MOU signing ceremony, the two industries should act like a company and build mutual trust in order to compete with the countries like Japan or Germany, etc.

In order to strengthen the overall competitiveness of the domestic aerospace industry supply chain, AIDC has employed its utmost efforts to promote Taiwan's aerospace industry A-Team 4.0 to upgrade and innovate the intelligent machinery capabilities. AIDC has held many seminars on intelligent machinery cooperation modes, and has invited the intelligent machinery manufacturers to visit AIDC to gain an in-depth understanding of parts fabrication. Based on various parts categories, AIDC will work closely with the various manufacturers to work out cooperative modes to achieve win-win accomplishments. With each industry's and each participant's expertise and coupled with continuous improvement, AIDC wishes to work with the team toward "Leaning and upgrading" the overall competitiveness of the aerospace industry in Taiwan to create the bright future for the aerospace industry in Taiwan.