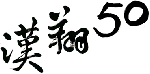 AIDC Investor Conference and Tour of AIDC's Engine Case Manufacturing Center for World's Top Five Aerospace Turbine Engines


2017/11/23 
Aerospace Industrial Development Corporation (AIDC) (TWSE: 2634) held an investor conference on Nov. 23 at its Aero Engine Factory. AIDC Chairman Anson Liao presided over the conference and AIDC President N.J. Lin gave the business report followed by a tour of the Engine Case Manufacturing Center which supplies cases for the world's top five commercial engines. The conference which provided investors and institutions opportunity of face-to-face communication with the company and a a clear picture of future development of the aerospace industry was well received and supported by both domestic and foreign investors.

AIDC Chairman Liao and President Lin indicated that Q3 financial report was announced earlier with accumulative revenue of NT$19.4 billion, net income of NT$1.157 billion, and EPS at NT$1.23 per share. The accumulative revenue for the first 10 months was NT$21.9 billion, meeting expectations with better results expected for the end of the year.

AIDC accounted for 60% of Taiwan's aerospace production value for 2016, and that drove AIDC to play the leading role in integrating Taiwan's supply chain and organizing a "National Team". Aerospace manufacturing involves high tech, precision machining and extensive order visibility. Orders in 2016 reached a record high for the previous 21years. With the growth of new airplane orders, visibility is extended to 2022. While there are challenges to be overcome, AIDC will continue its endeavors to pursue new business.

On AIDC's commercial business, AIDC has been successful in attaining parts contracts for the; A320 After Belly Fairing, B737 and B787 and C-Series, B737 MAX elevator composite parts as well as LEAP and LM9000 engine parts. AIDC shall continue to explore market, and expand business scale in three major areas, namely; North America, Europe and Japan. For AIDC's military business, the company signed the Advanced Jet Trainer (AJT) commission agreement with the National Chung Shan Institute of Science and Technology (NCSIST) in April, which is expected to provide the long-term and stable revenue and income. Local production of advanced jet trainer is no more a slogan but a firm action, with 950 days countdown to the First Flight target date in 2020. It is hoped through the AJT development program to build and grow the talent pool for Taiwan's aerospace industry, to reinforce industry connection and to lay a sound foundation for the future development of basic trainer and the next generation fighter.

AIDC further stated that in addition to continuing expanding business scale and enhancing talent cultivation and techniques, AIDC is exerting its effort toward three focuses: (1) fulfill the mission of "autonomous national defense, indigenous development of an advanced jet trainer"; (2) integrate Taiwan's industrial supply chain; and (3) promote intelligent manufacturing, to embrace huge business opportunities and minimize impacts of the global aerospace industry for the next 20 years.

In PwC's "2017 Aerospace Manufacturing Attractiveness Rankings" report, in which the calculation of country rankings is based on seven categories, namely Cost, Labor, Infrastructure, Industry, Geopolitical risk, Economy and Tax policy, Taiwan was ranked sixth within the top ten countries ranked highest for aerospace attractiveness. This is Taiwan's first time ranking and a recognition of Taiwan's aerospace industry.

To build industry consensus, AIDC intends to host the "Taiwan Aerospace Industry and Policy Forum" at the Howard Civil Service International House in Taipei on December 5 and 6. Following the forum, a contract signing ceremony with domestic suppliers of the AJT program will be held during the supplier conference on Dec. 6.