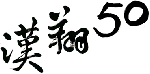 AIDC Actively Expands its Business in the Southeast Asian Market via Close Interactions with International Aviation Companies in the Singapore Airshow 2018


2018/2/7 
The Singapore Airshow is premiere air show, next to; UK's Farnborough Airshow and Paris Air Show. Singapore Airshow 2018, the Asia's Largest Aerospace and Defense event, is scheduled to be held at the Changi Exhibition Centre from 6 to 11 February 2018. There will be more than 1,000 aviation companies from 50 countries exhibiting, and over 100,000 aviation professionals participating in the biennial Asia's largest aviation event. The major aviation players attended to market their latest products as well as to hopefully to grasp lucrative business opportunities.

To continuously promote the development of the domestic aerospace industry, AIDC (TSE: 2634) Chairman Liao once again led a professional delegation that consists of experts and specialists from various departments including; military aircraft, civilian aviation as well as engine business to participate in the Singapore Airshow this year. During the air show, AIDC will conduct 57 business negotiations with 48 international companies, including Airbus, BAE and Honeywell; in compliance with the government's new Sound-bound policy for expanding business in the southeast Asia, AIDC will actively promote its core expertise and extensive production know-how to obtain more businesses and create more win-win results with other international aerospace companies.

Chairman Liao stated that, according to the "2017 Aerospace Manufacturing Attractiveness Rankings" conducted by the PwC, an internationally renowned market research organization, Taiwan had entered into the top 10 countries for the first time among the global most attractive countries developing the aviation industry, and was ranked No. 6, next to the United States, Switzerland, the United Kingdom, Australia, and Canada. In addition, according to Deloitte's "2017 Global aerospace and defense sector financial performance study" included AIDC, Taiwan's leading aerospace and defense industry, in its global analysis of the top 100 major global aerospace and defense companies of 2016. Both prestigious research organizations affirmed the strengths of Taiwan and AIDC in the international aerospace and defense fields; therefore AIDC will convey the foresaid international valued appraisals of Taiwan's aerospace industry in order to gain higher recognition with international important customers and to expand cooperation with them. AIDC's revenue last year hit a record high 27.5 billion NT dollars. The Singapore Airshow 2018 will be viewed as a significant event to kick off AIDC's business expansion for 2018.

In addition, following the signing of an MOU on aerospace industry cooperation between the Taiwan Aerospace Industry Association (TAIA) and the Malaysia Aerospace Industry Association (MAIA) at the 2017 Paris Air Show; the TAIA will sign an MOU for cooperation with the Aerospace Industries Association of the Philippines (AIAP) in the Singapore Airshow 2018, also an MOU on collaboration with the AIROD, a leading MRO company under the NADI Group of Malaysia, intended to strengthen the respective bilateral aviation Industry exchanges and cooperation.

AIDC continues to strengthen the competitiveness of the Taiwan Aerospace Industry A-Team 4.0 Alliance and to expand the aerospace clustering effect through the highlighted "National Defense Industry" and "Intelligent Machinery" of the government's Five-plus-Two Industry Innovation Plan; by which Taiwan will continue to enhance its foundation of engineering and technical talents, to promote and upgrade Taiwan's aerospace industry, and to grow and gain international recognition as a world-class aerospace supply chain.