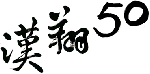 AIDC Automobile Network Platform Demonstrates Taiwan's AutoTronics Independent Development Capability


2010/4/12 

In the Taiwan Autotronics Collaborative Alliance (TACA) Pavilion, Aerospace Industrial Development Corporation (AIDC) exhibits its two new products, J1939 CAN (Controller Area Network) Bus Network Platform and Electric Vehicle (EV) Battery Management System and Vehicle Control Unit". By integrating its expertise and experience in the aerospace industry into autotronics R&D, AIDC fully demonstrates that Taiwan is more than capable of developing indigenous autotronics.

Sponsored by the Industrial Technology Development Program - " Establishing Indigenous Technology for Automotive Industry" of the Ministry of Economic Affairs, AIDC's intelligent automobile network has had successful application on the LUXGEN sedan series from Yulon Group in Taiwan. With introduction of two new products, AIDC further reveals its intentions in the autotronics industry.

The "J1939 CAN Bus Network Platform" is developed based on specification of the U.S. Society of Automotive Engineers and is compatible with electronic networks of a variety of automobiles including EV, Bus, Truck/Trailer, etc. to meet the demand for a smart vehicles with electronics, network and intelligence.

The current development of EV is focused on enhancing battery power and increasing operation time between charges, the "EV Battery Management System and Vehicle Control Unit" adopts the J1939 CAN Bus Network Platform to provide drivers with a more friendly and safe driving environment.

These two products can be customized to meet different requirements. AIDC will gain initial entry into the bus and EV markets with vehicle performance testing in the near future with mass production expected in the Year 2011.

"By applying aerospace technology to autotronics development AIDC has the edge of providing customized and modular designs and solutions. Having dedicated to the R&D of autotronics for six years, AIDC will continue to execute government policy and create strategic alliances with domestic manufacturers to pursue global market opportunities." said George Fung, Senior Vice President of AIDC.