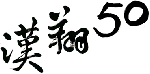 AIDC's domestically made Advanced Jet Trainer supports Taiwan's machinery industry. Taiwan President Tsai visits AIDC's chalet for an update on the progress of the indigenous jet trainer development


2018/5/9 
The 2018 Taipei Intelligent Machinery & Manufacturing Technology Show was kicked off on May 9, 2018 in Nankang District in Taipei. The show exhibited intelligent automated equipment and industry 4.0 related industry innovation and technology products. AIDC is a leading provider in the aerospace industry which also participated in this exhibition with the "Taiwan Aerospace Industry A-team 4.0 Alliance" and exhibited airframe and engine components for the new jet trainer. In the exhibit also featured the iAIDC Intelligent Manufacturing Platform which supports domestic-made machinery equipment to demonstrate intelligent manufacturing accomplishment. President Tsai Ing-wen's concern with the indigenous jet trainer development, she personally visited AIDC's Chalet to ascertain the current status. Senior Vice President Paul Ho provided a detailed elaboration to President Tsai.

AIDC's exhibited products which include a 1/8 scale model of the Advanced Jet Trainer, engine related components and parts, sheet metal drop, mechining, sheet metal hydraulics, composite lay-up as well as 3D dynamic simulation software. In addition, AIDC also exhibited its own iAIDC platform which is as application example. This system integrates the existing information system with factory's machine platform to build a smart machinery system which provides real-time monitoring to increase production efficiency and shorten development time.

AIDC Chairman Liao stated that local production of the indigenous jet trainers will bring to aerospace industry's innovation and upgrade to shorten development schedule, enhance aircraft overall performance and reduce pilot's operational load. In addition, Chairman Liao cited as an example; AIDC's Case Line which was completed in 2016. He pointed out that 90% of the 3rd Case Line uses domestic-made machines which provide opportunities for tool machine suppliers. Originally machines were procured from Europe or the US, but now we used domestic-made machines which proves that Taiwan's tooling can substitute tooling from abroad. In the past, domestic-made machinery and equipment were not used, which was mainly due to unfamiliarity. In the future, AIDC will continue to assist localization of the Taiwan made equipment and tooling that will foster the qualification of Taiwan made composite machine and tools and will provide for such verification as well.