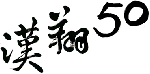 AIDC Signs Purchase Contracts Exceeding $700 Million NTD with Three International Suppliers at Paris Air Show


2019/6/20 
The 2019 Paris Air Show, a prestigious and significant international air show event, kicked off on June 17th. In pursuit of continuing development of Taiwan's aerospace industry, AIDC Chairman Hu, Kai-Hung and AIDC President Ma, Wan-June led a team of professionals to participate in the Paris Air Show where purchase contracts worth more than $700 million NTD were signed between AIDC and three international suppliers (Gurit, SACS and JPR).

During the Paris Air Show, AIDC entered into three long-term purchase contracts for the next three to five years, which were signed by the President Ma, Wan-June under the witness of the Chairman Hu, Kai-Hung. The three purchase contracts included a material contract with Gurit for single-aisle belly fairing composite material for the Airbus project, a finished goods contract with SACS for single-aisle belly fairing for the Airbus and the Bombardier CL350 projects and a contract with JPR for seals for the empennage assembly of the Bombardier CL350 project, for single-aisle belly fairing of the Airbus project and for the horizontal stabilizer of the B787 project.

Gurit is a major composite material supplier for Airbus and for AIDC's Airbus single-aisle belly fairing project. AIDC expects to create more opportunities for mutually beneficial cooperation by garnering the strengths of the both sides.

SACS is specialized in production of fastening and connecting parts and is a major finished goods supplier for AIDC's civil aircraft projects. In the past AIDC turned to SACS for purchase urgently needed springs for military aircrafts because its subcontractor failed to meet the blueprint requirements. SACS accepted the order and shorten the delivery time to accommodate AIDC's needs. Since then, AIDC and SACS have enjoyed a long-term and mutually beneficial business relationship.

AIDC started working with JPR on the Bombardier CL350 project in 2002, JPR has been a supporting supplier of seals for AIDC ever since. Over these years, both parties have created a reliable partnership to fulfill the most efficient utilization of resources of each other.

AIDC continues to invest in building aerospace composite material manufacturing plants to increase its capabilities and to improve the production in order to satisfy its customers' needs. The composite material contract that AIDC singed at the Paris Air Show will build upon the existing momentum to enhance AIDC's composite business for civil aircrafts while promoting its cooperation with customers in various stages such as design, research and development and manufacturing of composite parts, which in turn will benefit the partnership between AIDC and its suppliers.

The fact that AIDC entered into the three purchase contracts has demonstrated that AIDC has gained recognition and trust from its customers with its state-of-the-art capabilities in engineering R&D, manufacturing and procurement management which has in turn created more business opportunities for Taiwan's aerospace composite supply chain.