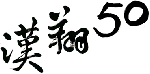 BAIDC acquires contracts on the first day of 2012 Farnborough Air Show for continual supply of H-1 helicopter tail boomslank


2012/7/10 

The largest aerospace industrial company in Taiwan, AIDC has a great harvest on the first day of the Farnborough Air Show, July 9, 2012. AIDC represented by V.P. of Military Business Development Mr. C.H. Lee and Bell Helicopter represented by V.P. of Supply Chain Management Mr. Gunnar Kleveland sign contracts on continual supply of H-1 helicopter tail booms under the witness of AIDC President Mr. Butch Hsu.
In order to meet demands of US Marines, Bell Helicopter has sourced the H-1 helicopter tail booms and elevators from AIDC since March of 2004. The current contract expires December of 2013, for meeting the deliveries of 2014. To ensure uninterrupted tail boom product flow, both parties have agreed to sign a tail boom extension contract at this moment. The maximum total amount which may be awarded under the tail boom contract over the entire delivery period is around 21.2 million US dollars.
Bell Helicopter is one of AIDC's important customers. Both parties have a long cooperative relationship since 118 UH-1H's were co-produced in the 1960s. Bell has progressed on many programs through offset to implement technical transfer, local procurement, parts manufacture, helicopter structure assembly, engineering modification and maintenance certification etc in exploring varied feasible collaborations and establish a firm and long-term relationship. And, AIDC's participation in supplying H-1 helicopter tail booms and elevators for US Marines is showing Taiwan industry has global aviation capability.